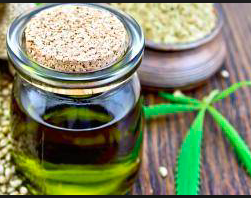 In addition to drastic improvement in anxiety and other mental health concerns such as ADHD, ODD, and Autism, CBD oil has many other health benefits. Be sure you read up, educate yourself, and buy your USA made, FDA approved CBD oil HERE.
Epilepsy-You might have heard about young children who seriously struggle with regular seizures almost every day of their lives. Once these children try CBD oil as a treatment, the number of seizures significantly drops.
Anxiety-"After only 3 weeks I have cut my daily anxiety medicine to half my dose and plan to stop soon."
Migraine Headaches-"I had not expected a significant improvement in my headaches but they have also settled. Typically i have a headache 3-5 days a week which most times I can keep from building to a migraine by using prescription medications which damage my stomach and make me drowsy. Since starting CBD oil 3 weeks ago I have had 3 instances when I felt my headache start in my neck. I applied the oil topically on my neck and base of head and the sensation was gone

within 10 minutes

, no headache to follow, no medication taken."
Chronic Pain Relief-"I have used 800mg of ibuprofen twice daily (everyday) for probably 10 years or more. Since starting CBD oil I have not taken one dose of Ibuprofen (for anything). Everytime I get an ache or pain somewhere i apply CBD oil topically and its gone."
Sleep Improvement-Reduces anxiety causing insomnia, and studies show an improvements with patients studied suffering from sleep apnea.
Weight Loss-A study published in the May 2016 issue of Molecular and Cellular Biochemistry found that CBD plays a powerful role in a process called "fat browning." Researchers studied the effects of CBD on preadipocytes, or immature fat cells. The goal of the study was to explore CBD's potential in treating and preventing obesity. Researchers concluded that CBD assists with:

Stimulating fat genes and proteins that encourage the breakdown and oxidation of fat.
Boosting the number and the activity level of mitochondria in the body's cells. This, in turn, is theorized to help the body burn more calories.
Decreasing the expression of proteins involved in lipogenesis, or the generation of fat cells.
Be sure to read yesterday's post dispelling the 6 Myths about CBD Oil and order yours HERE.
Product Disclaimer: "Statements made on this product, website or sales materials have not been evaluated by the Food and Drug Administration. MyDailyChoice and HempWorx products are not intended to diagnose, treat, cure, or prevent any disease. These products are NOT intended to replace medications or eliminate the advice of a competent health practitioner."