So, yes, our lives are chaotic, crazy, and nothing short of entertaining. Sit back, buckle up, and pour some coffee because, by the end of all of this, we're going to be great friends!
Meet Telle.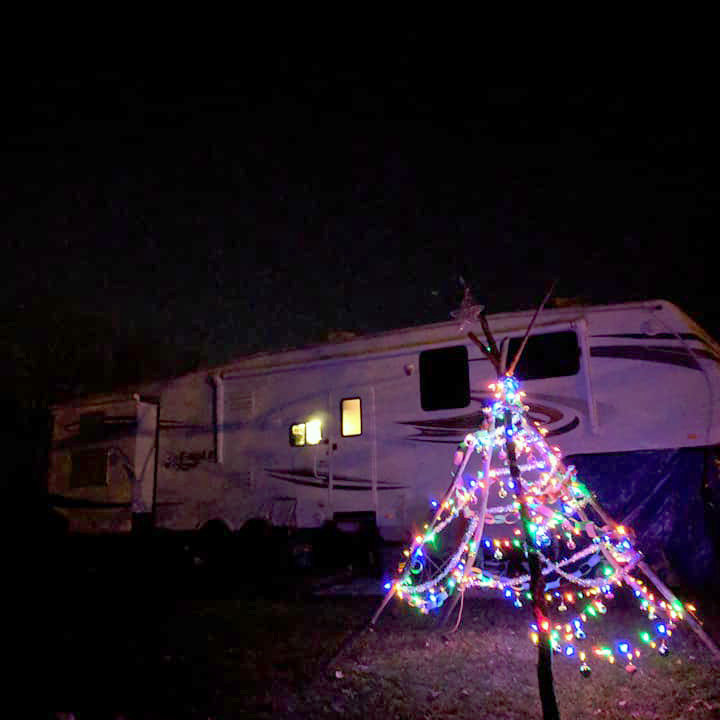 She's shiny, she's sassy, and she's a little bad-assy. I just speak the truth, y'all!
She is a 2011 Jayco Eagle and she's the coolest house we've ever owned. Previously driven by an elderly couple who was kind enough to keep the plastic over the carpet for us, she didn't get to see much of the road until we bought her.
Telle is 36 feet of unbridled awesomeness and she's helping us save money to build our forever tiny home. Since we are a free-spirited, adventurous family, we didn't like the idea of living in something that looked factory-made while waiting to build our own tiny house.
Thankfully, she no longer looks like someone's grandma decorated her. We've completely transformed the main living space from a dusty old dinette and oversized sleeper sofa to a modern convertible bar table and narrow couch with a ton of storage.
Since buying Telle in August of 2017, she has seen new shoes (tires), an eye (light) upgrade, and a complete facelift to her interior. The décor is as if a bohemian hippie and Johanna Gaines' love of farmhouse living had a baby. Sorry, folks. I just can't decide!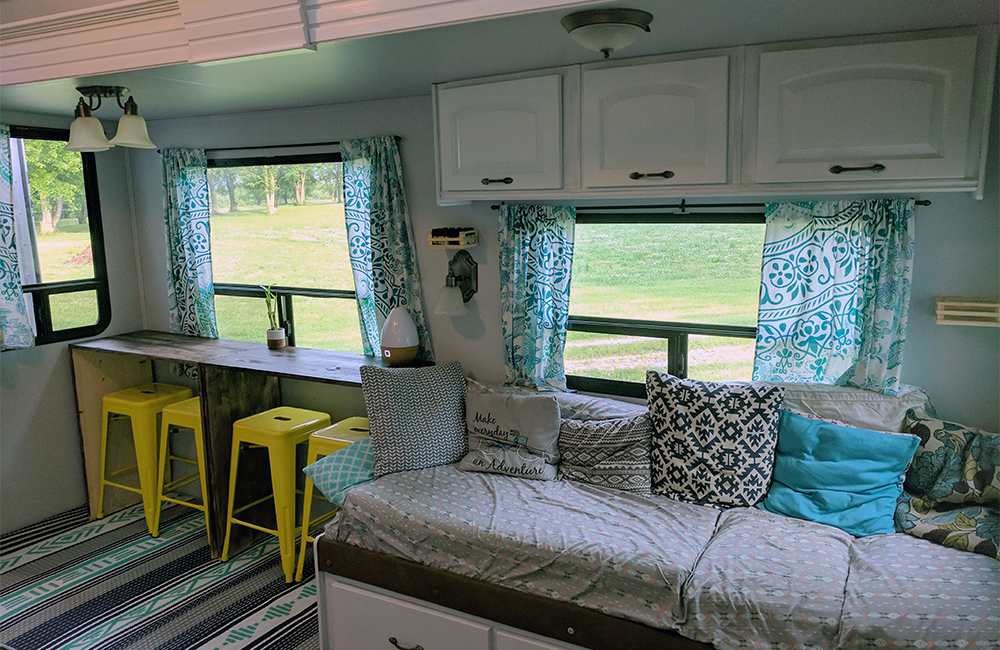 Telle is not only our house on wheels, but she is also Roadschool for our two kiddos and a safe-haven for our boy when he needs calming time from his behavior disorders.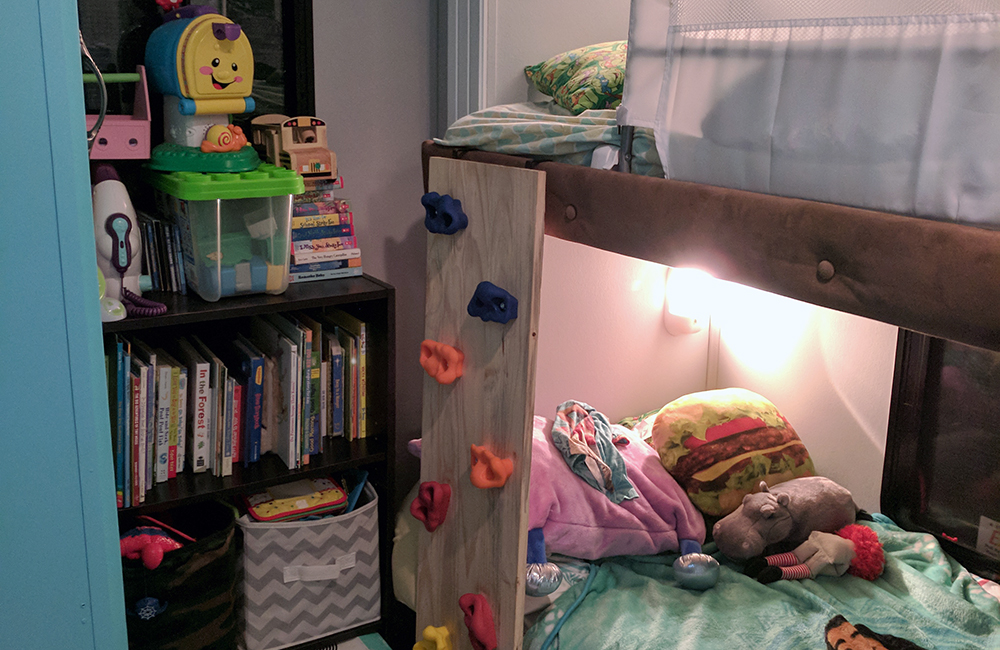 Telle's slide-outs make the perfect bedroom and Roadschool space for hands-on learning. The climbing wall was built as a school project to replace the ladder because ladders are for boring families and we are super cool!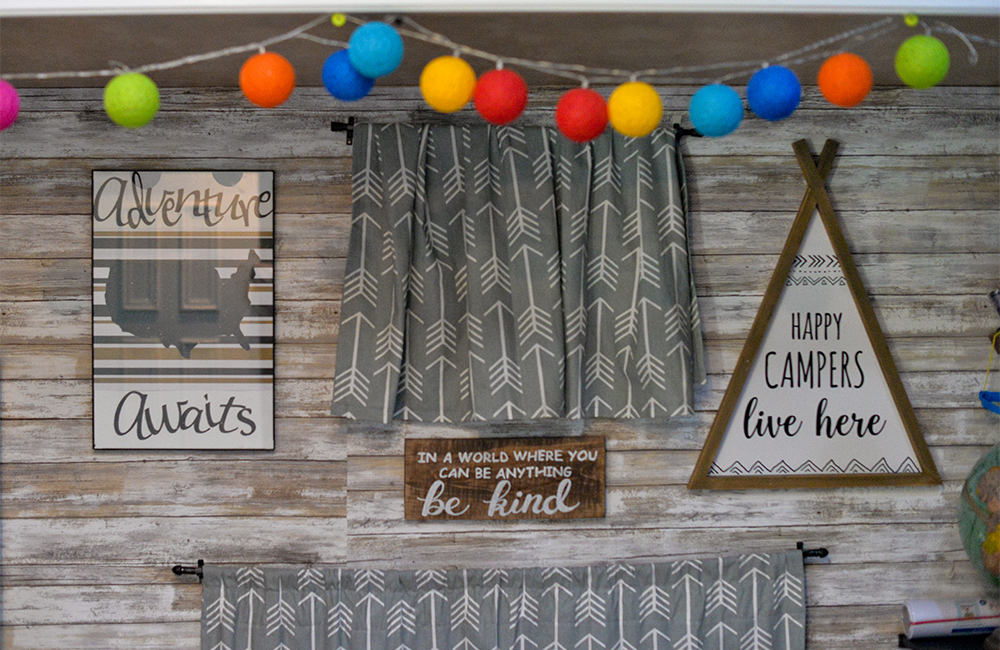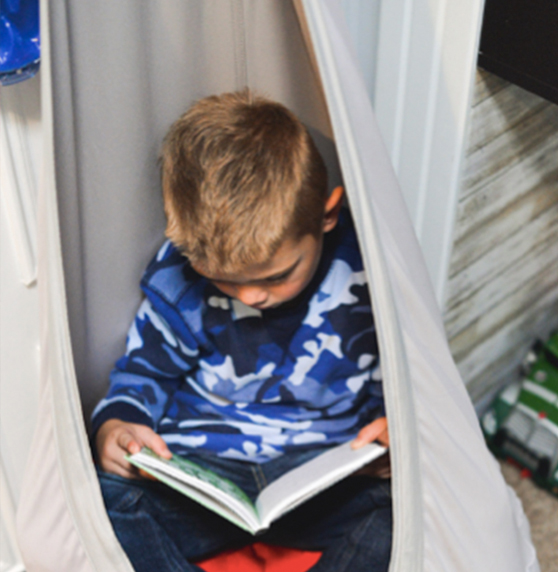 Telle's kitchen is the place to be when parked or on the road because her apartment-sized fridge and gas stove serve up everything from sweet potato hash and avocado in the morning to farm fresh steaks from the family's cows at night.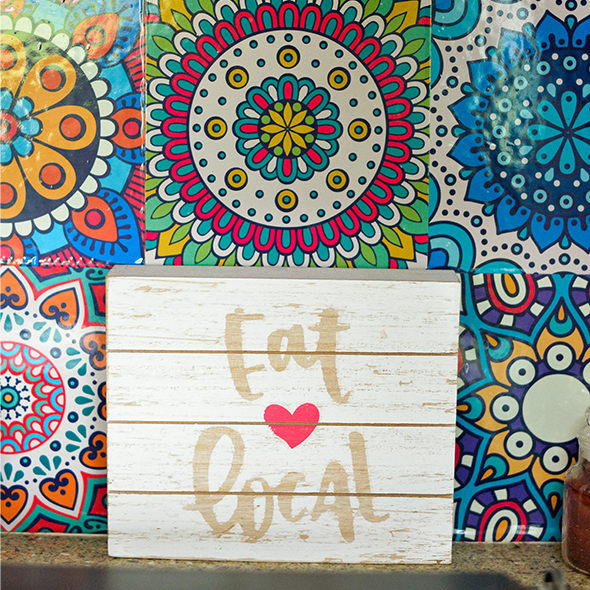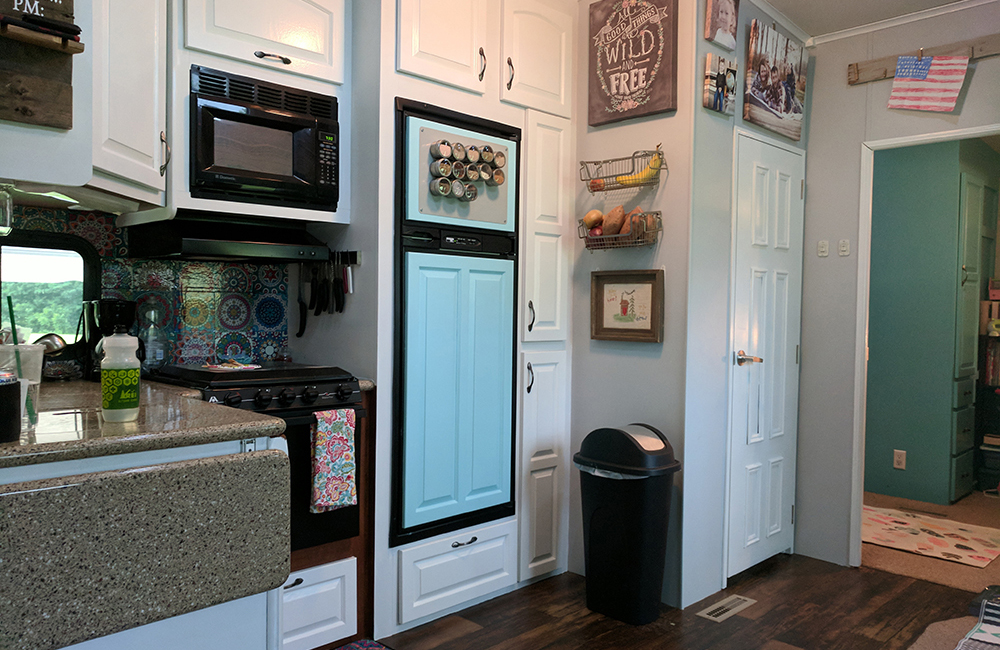 The master bedroom is this mama's sanctuary. Main floor living was a must for this woman of size because, while lofts are trendy, this is too much mama to navigate a ladder at 3 am when nature calls! All of the backgrounds like the wood paneling/shiplap and the boho backsplash tiles are actually stick on. It's our little secret. Tell no one!