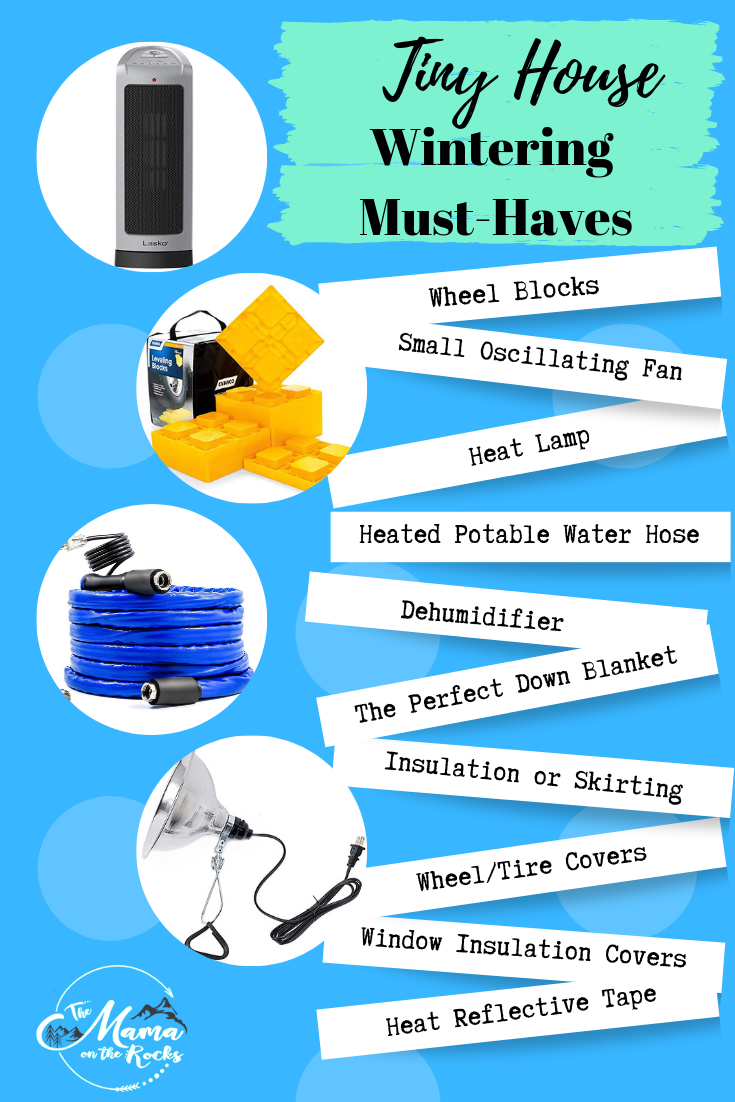 Last year we walked you through our winterization process. This year we are going to guide you through what warms us in our tiny home through the cold Ohio winters. Stock up and enjoy one-click shopping with the best deals linked right in. Everything on our list is something we've owned, used, and LOVED! Enjoy!
Tiny House Winterizing Must-Haves:
Wheel Blocks These are the savior to your tires as well as providing more stabilization with the winter winds.
Small Oscillating Heater After spending $300 on an overpriced version, we settled on this heater and have used and loved it for over a year. It heats our bedroom and hallway perfectly.
Heat Lamp We use this under our holding tanks to keep our fresh water and waste from freezing.
Heated Potable Water Hose This was the hero of last winter after bailing us out of a two week stint with frozen pipes. This keeper melts a solid line through a foot of snow.
The Perfect Down Blanket The best blanket I've ever owned. I would make a suit and walk around in it if I knew how to sew.
Insulation or Skirting Totally worth the money to block the whipping wind of winter and keep your floors and insulation in top working order.
Wheel/Tire Covering Forget dry rot with the snow and ice from winter. These puppies are good as gold to protect your tires.
Heat Reflective Tape We use this on our window insulation as well as over vents and to help seal our skirting.
Window Insulation Covering This is a tremendous boost to the insulation of your house's windows. It reflects cold and keeps the warmth inside.
Dehumidifier a must-have for tiny house or full-time RVers as temps change to prevent moisture.