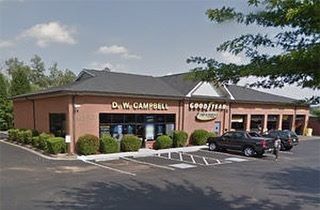 The view from your bedroom window can vary each morning if you decide to live tiny on wheels.
The trends toward living tiny and minimalism are sweeping across the nation. People are shedding the restrictive chains of material items and opting for a more simplistic approach toward life which is more focused on the more important things. More many the outdoors and a more nomadic lifestyle take precedent. The bounds of mortgage payments loosen their grip on those who opt to reside in a resident measuring around 300 square feet, freeing many from the confines of debt and providing the tiny residents with the opportunity to explore the world around them in a more dynamic fashion.
Innovative design means common small spaces are being significantly transformed into multifaceted, user-friendly areas where people can work, live, and play. The small-living craze is so popular and prolific there are even several shows on channels like HGTV to discuss the ins and outs of this trending lifestyle. But living small can mean a lot of different things to different people. Maybe it means downsizing your home or moving into a small, but permanent, location or perhaps its a change to mobile living in the form of a Recreational Vehicle (RV) or a mobile home. Whatever tiny living may mean to you there are some important things you consider before you ditch the master bedroom with on suite and pick to condense your living space into something much smaller.
Here are five tips to live by if you are going to live tiny:
The world is your living room.

When you live small you cannot think of livable space in terms of the four walls which surround you. Living space is anywhere you can wander. An adventurous and explorative mentality is necessary to break down the psychological ideas that the physical barriers erect. Time spent living tiny means more time to explore outdoors and live among the people and things which make the world so enjoyable. Go hike in the woods, walk the quaint streets of a local downtown, discover historical sites, and taste the food and fares of local restaurants. 

Reduce your footprint.

When you make a move from a traditional home into a tiny space, you need to eliminate a lot of your physical things, or your footprint, before moving day. The condensed area means you have to come to terms with living minimally, not just living tiny.

We learned this with our move last year, and now each member of our household only keeps 50 personal items.

By setting an allotment for each person, it causes us to consistently evaluate the importance of each piece in relation to the others and keeps the space from getting too cramped.

Pull double (or triple) duty.

Since space is limited, we got creative with our furniture and how we utilize it, and this is one of essential elements of living tiny; for example, a table may fold down into a bed, or negative space is somehow utilized for storage. For smaller, stationary houses roofs can double as a sundeck or patio, giving you just one more outdoor living space to call your own. Here are some ingenious ways to maximize space with

multifunctional bedroom furniture

.

Differentiate space.

When the square footage of your residence is minute, there is a particular set of challenges but one of the most prominent, especially when you are living with children, is the lack of personal space. If partitions, doors, curtains, or walls can be used, you will have more privacy, but creating visual cues which divide one area from another is another way to define boundaries.

Rugs

, accents, and wall colors can produce the illusion of separate sections of the home if physical barriers are not an option.

Have a trusted mechanic on call.

If your idea of living small is resting your head each night in a mobile home, RV, or a home on wheels, then you need to be vigilant about the maintenance of the engine, tires, transmission, and the other mechanical elements of your rolling residence. Rely on a profession and trustworthy mechanic to help you navigate the routine and unexpected maintenance.
Source: dwcampbelltire.com
D.W. Campbell Tire & Service is a family-owned and operated automotive repair shop located in Kennesaw, Georgia, just outside of Atlanta. They have been in the automotive and tire business since 1985, and during their 30 years, they have built a reputation of trust amongst their customers. The staff at D.W. Campbell Tire & Service is friendly and professional. The expert, ASE-certified technicians will give you honest and straightforward feedback regarding the ongoing upkeep of your tiny home, and they will work with you to ensure it works to its full potential.
Leap into tiny living and be confident in your home's maintenance by leaning on the professional technicians at D.W. Campbell Tire & Service to help educate and assist you with each step in the process.
Follow to learn more about how D.W. Campbell Tire & Service can help you go tiny here:
Facebook: @dwcampbell.goodyear
Twitter: @DWCampbellGyInc
Instagram: #DWCampbellTire&Auto
Pinterest: #DWCampbellTire&Auto