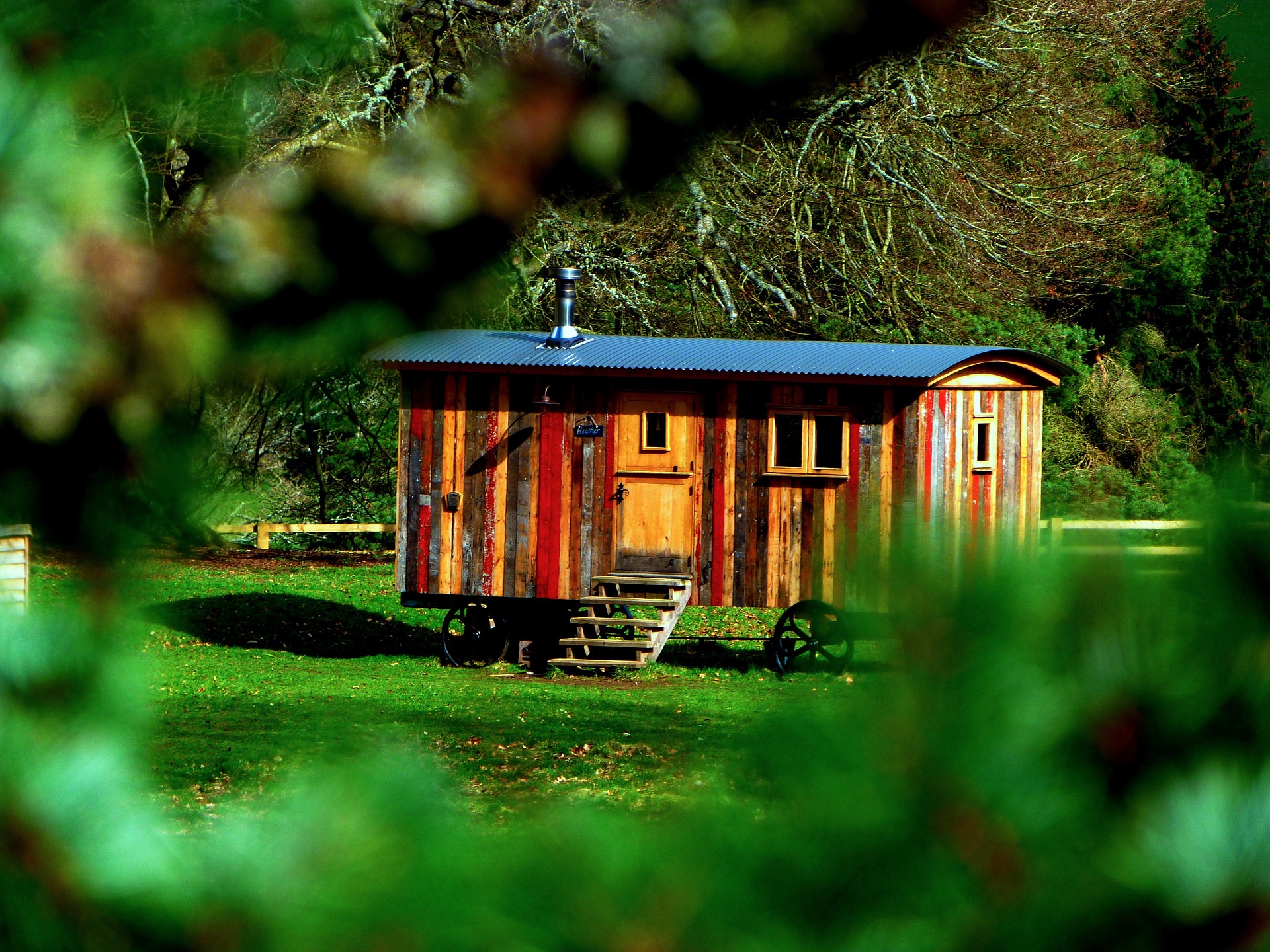 The idea of simplification can be appealing to anyone, regardless of the size of their home. If downsizing is on your mind, do it. Even if you don't go tiny yet, you won't regret ridding yourself of 'stuff'.
However, if you are yearning to build a tiny house, try it tiny with an RV or a tiny house village, or  take a vacation and stay in a tiny home to check it out, do it!
Some of the biggest excuses we see for potential tiny home buyers turning away from tiny life is having a family, a need for privacy, or the fear of the financial commitment.
If you are afraid you might want a family or you will need more space with the family you already have, don't worry. We've lived tiny for almost a year and we have two adults, two kids, and a dog. We live in a 36ft rig and love it. Sincerely. If you create designated kid-friendly spaces and ensure the parent's room has distance between that of the kiddos, you won't miss the big house and even bigger mortgage!
Should the lack of privacy be your concern, we recommend expanding your outdoor space. If there is a place outside where people (or kids) want to hang out, then there will always be free space indoors to escape. We have specific areas for alone time in our tiny and we are so glad we planned for that!
The financial commitment in building a tiny home are aligned with anything you'd see in traditional stick built houses. You pay for what you want. So, if you want to save on cost, you can build some or all of it by yourself, or you can eliminate certain upgrades that aren't necessities.
Living tiny is a choice and it has been our best one yet!
Are you on Facebook? You can check out more of our tiny living adventure HERE.