Extreme parenting doesn't leave a lot of down time or moments for the media craze of self-care. Finding ways around carving away an hour or a weekend can bring much-needed rest and relaxation to the typical stressors of every day.
I love to read. However, figuring out how to get away for an hour here or there to sneak to my hammock to gobble down pages of my latest read. Additionally, I find myself buried in new research, strategies, and studies about our extreme child's diagnosis, parenting techniques, or ways to improve things that fell flat for us.
So I combined my love of efficiency for my adoration of books and I give you…the audio book! Sisters, it has been a game-changer as I listen on my work commute, in the office, and sometimes in lieu of Netflix. I know. Sacrilegious.
Here is my list of Top 10 Reads for Extreme Parents in 2020. I have read each one and they all add some significant strategies or insights to this parenting journey.
Be: Be Unique. Be Courageous. Be Kind.
I wanted to throw one in here that we can read with our kiddos. This one has incredibly inclusive illustrations and a message that just simply conveys that we all belong and we all have a unique ability to be exactly who we are, exactly how we were made. It is perfection.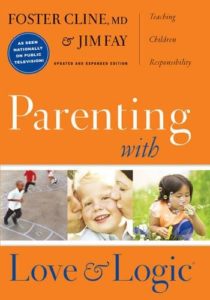 This book dives into the why of behaviors. My hyper Type A personality also LOVES the appendix because it allows me to search a behavior when it is happening. See: My kid just told a lie about something I actually watched him do with my own eyeballs. Look Up: Lying. Perfect!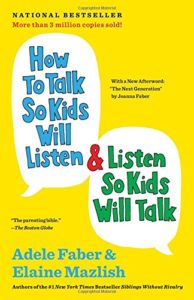 This one is written in such an easy-to-read scenario that my husband (who is a self-proclaimed book hater) followed along willingly. It even has cartoon drawings, my friends!
The Whole-Brain Child: 12 Revolutionary Strategies to Nurture Your Child's Developing Mind
I just finished this book and it is magic, my friends. I didn't love the audio, so I might suggest ordering this one in print so you can take notes (Hint: There is an accompanying workbook.) Their illustrations of the "upstairs" and "downstairs" brain are so on point that we are using them with our extreme child to help him marry his emotions with his actions in times of struggle.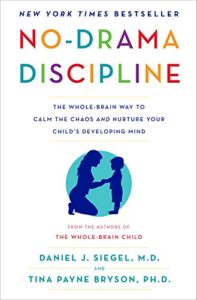 No-Drama Discipline: The Whole-Brain Way to Calm Chaos and Nurture Your Child's Developing Brain
This is one I am currently working through and taking hella notes, y'all. Make sure you get a hard copy of this bad boy so you can work out what strategies might work in your home as well as make notes of what you may need to amend.
Simplicity Parenting: Using the Extraordinary Power of Less to Raise Calmer, Happier, and More Secure Kids
This book was a manual for us as we launched from a 15 acre farm into tiny living three years ago. It helped us to see just how overwhelming everyday life could be for our extreme child and what types of behaviors could result in simple sensory overload from too many toys, too much distraction, or too many choices.
Quiet: The Power of Introverts in a World That Can't Stop Talking
Introverts, Unite! Separately…in your own living rooms.
This book has been an anthem for me as I have begun to figure out that I am an introvert buried in an extrovert's body. It helped give voice to feelings I've always thought were wrong and validated so many things for me. Get it. Get coffee (or wine). Enjoy.
The Explosive Child: A New Approach for Understanding and Parenting Easily Frustrated, Chronically Inflexible Children
This was the first book ever recommended to me by a friend and fellow extreme parent before we really knew what we were dealing with on our parenting journey. We were new-ish parents but knew something was not right with our boy and we wanted answers. This book reminded me that we weren't alone and that, my friends, was worth every penny.
1-2-3 Magic: 3-Step Discipline for Calm, Effective, Happy Parenting
Stick with me here. Our specialist who I ADORE recommended this and I laughed in her face…because the name and the cover were a combo I didn't think I could get past. However, once I did, the contents sincerely are magic.
This book unpacks the concept of counting your kids and reminds parents of some calming strategies that benefit us when we are int he heat of our child's meltdown. Totally great read.
A devotional may be new territory for you, but let me ease your mind by telling you that each day in this book is like salve to the wounds of motherhood. My friends, these are light-hearted, and some very heavy stories of everything from folding laundry to Postpartum Depression and they are motherhood GOLD.